Robotic Process Automation: Definition and Advantages
Robotic Process Automation (RPA) is a technology that allows businesses to automate their routine tasks and processes using software robots or "bots" that mimic the actions of a human user. RPA can be used in a variety of industries and can help businesses increase efficiency, reduce errors, and save time and money. You can find more detailed information about RPA here.
RPA tools are software platforms that allow businesses to design, deploy, and manage their automation projects. These tools offer a range of benefits, including:
The Importance of RPA Tool Selection Checklist
The choice of an RPA tool is a critical decision for any business as it can have a significant impact on the efficiency and effectiveness of automation efforts. A comprehensive checklist can help you consider all the key factors that will determine the success of your RPA implementation.
The following parameters can be used as checklist before you select any tool:
When determining the most appropriate RPA tool for a business, it is important to first assess the specific problems and needs of the organization. By thoroughly understanding the requirements of the business, it is possible to select a tool that will effectively address these needs and effectively support the organization's goals. Ultimately, the most suitable RPA tool will depend on the unique challenges and requirements of the business in question.
RPA Tool Products and Comparison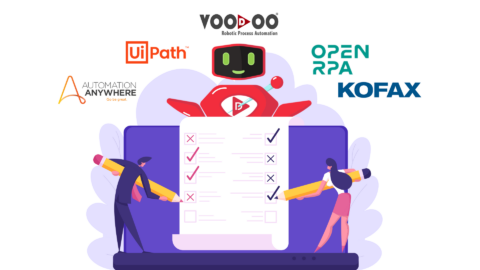 Optimizing efficiency during business processes is a priority for any organization. There are several RPA (Robotic Process Automation) products available that can facilitate automation, including Blue Prism, Kofax RPA, VooDoo RPA, UiPath, Automation Anywhere, and OpenRPA. These products have a range of features and are used in various sectors. 
Check out our blog post providing information on the basic features, sector-specific applications, differences between the products, and key distinguishing factors of these RPA tools in detail: Robotic Process Automation Products and Comparison