Digitization, Digitalization, and Digital Transformation.
Today, every company is trying to move its processes to digital platforms in order to automate as much as possible.
With all the different platforms and heritage systems, there are some gaps that need to be filled. Whether you are at the beginning of your automation journey or you are trying to compete with the fastest industry automation standards, VooDoo is with you, every step of the way.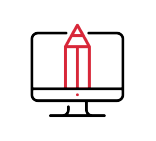 VooDoo Studio has everything you need in order to automate your business. With easy to use interface, you will be able to design your own processes by defining steps and screen scraping.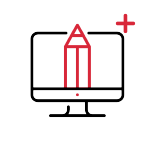 Sometimes you need more than just automating. You need your automation to be faster, stronger, and at scale. You want it to work your way. That's why VooDoo Studio Plus has EDE: Embedded Development Environment. With the native development environment, you will be able to code without leaving the platform.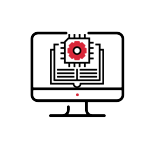 More unstructured data needs more intelligent processes, which means you need your machine to learn the task it is supposed to complete. With Studio ML, you are able to use ML.net with VooDoo RPA, which opens a whole new set of use cases.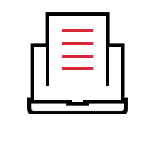 Intelligent Document Digitization
To start digitizing your company, you need to scan and read all the documents you've been producing. But there is a problem. Not all document images created equal. Sometimes, your field team sends an off-perspective, low-resolution image of a crumpled invoice. Text in Wild, VooDoo RPA's Deep Learning Based OCR helps you read them. The models are trained and optimized for text on natural scenes and scanned documents.

Introducing the face recognition AI module, seamlessly compatible with VooDoo RPA. Unlock the power of advanced facial recognition technology with this innovative module, allowing you to effortlessly integrate face recognition capabilities into your automation workflows. Experience heightened efficiency and enhanced security as the module effortlessly identifies and verifies individuals, opening up a myriad of possibilities for streamlined processes, personalized interactions, and robust authentication. With its high accuracy and real-time performance, this face recognition AI module takes your VooDoo RPA experience to the next level, empowering you to automate tasks and make data-driven decisions with confidence.

We still use our wet signatures, right? But, how do large companies process them? One by one, manually? Not anymore. With VooDoo Signature Detection (SD), they automate any signature-related task using intelligent RPA. For anyone else doing these tasks manually, wondering about VooDoo RPA, signature detection performance.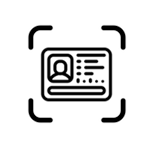 ID Card Detection & Data Extraction
VooDoo RPA has excellent screen scraping capabilities. And of course, it means you can read any image with text in wild, including ID cards. But, with the knowledge of the image being a ID card, the algorithm is faster while extracting data, because now it knows what to look for.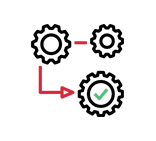 The Highway Plate Recognition System is exactly what it sounds like. VooDoo RPA's excellent image recognition engines can read any plate of a moving car.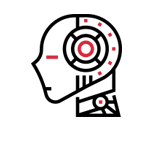 Why should you pay attended and unattended robots separately? VooDoo Robots can do both with one license. There is no need to complicate things.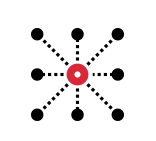 VooDoo Connect is an app you can download from Google Play or App Store. It enables you to connect VooDoo from your mobile phone for attended processes. VooDoo Connect sends you a notification and with your quick input, continues to work effortlessly.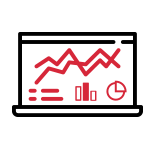 Schedule, manage, monitor, and audit robot farm centrally. This is the dashboard and the menu you will use daily. It has detailed logs of robots' past actions with screenshots. So you are able to troubleshoot with ease instead of spending time figuring out what went wrong.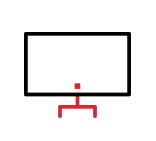 Watch your robot screen, stop and start robots remotely, and clean-close the screens that are open in the environment where the robot is.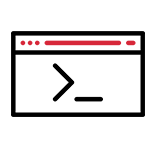 Advance Schedule for your robot farm, monitor robot environment health.
You can schedule robot tasks in thousands of variations.
Example: Every 15 minutes from 10:00 to 18:00 on the days leading up to the first Monday and Wednesday of each month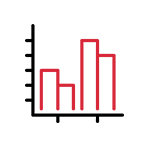 Analyze in detail how many hours your processes or robot work. You don't need to spend extra effort to summarize the performance data of the robots to prepare a report. The system automatically does it for you.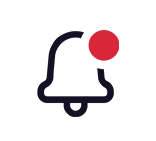 Manage e-mail notifications any way you want. Tell the robot to notify you when the job is completed or blocked for whatever reason.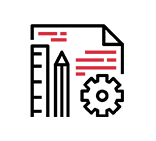 With the process design document, you don't need separate documentation for your project flowcharts. After completing the process, just transfer the process here. You will be able to see all your versions.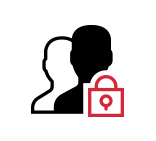 You can manage the authority of each user here. It is quite flexible. You can divide authorities based on robots, users, organizations, or departments. Separated units won't be able to see each other's work.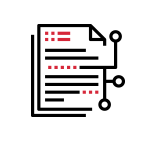 Enables you to create custom forms for your attended processes. You can send variable data manually to robots via these forms.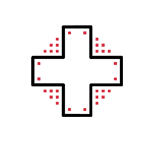 Robots need care too. With the health center, you are able to see the resources the robots are using, and monitor storage, and RAM conditions. You can even see user IP numbers.
It works with the notification center to inform you about the robot's health if certain conditions are met.