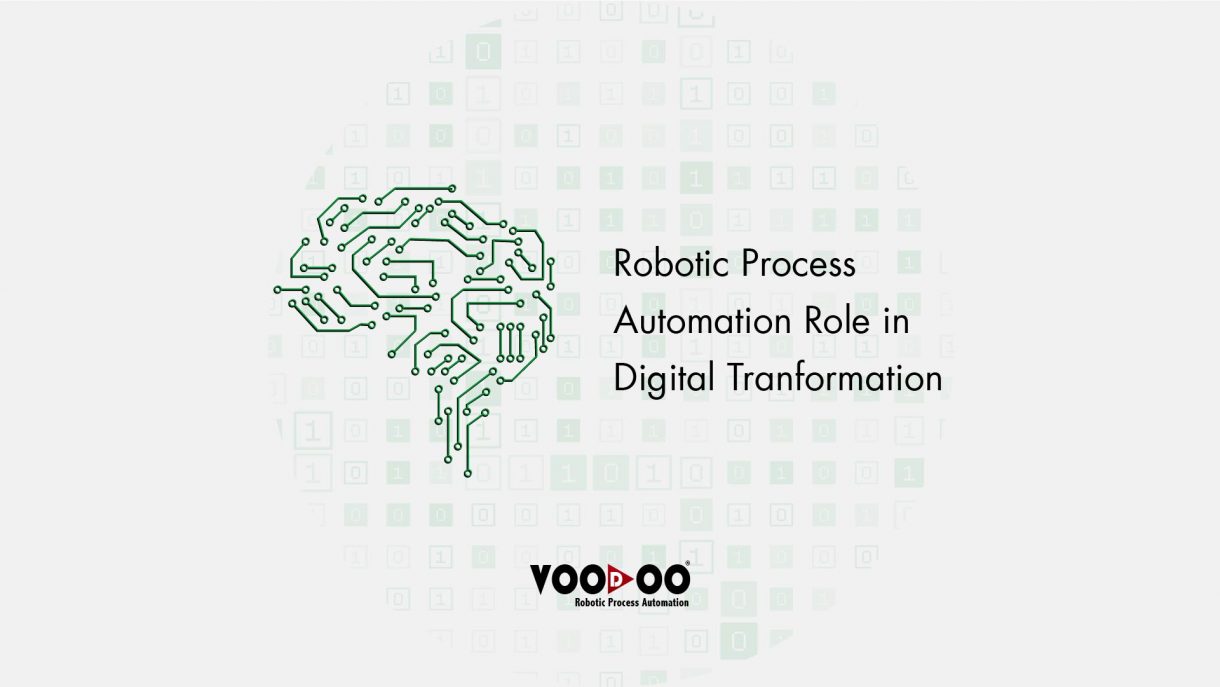 All companies, from large to small, are trying to keep one end of the digital transformation, but for large companies, the situation is more than opening a social media account. Sometimes they may have to manage millions of data. And the faster they do these transactions, the more they get ahead of the competition. Although RPA is a well-known tool in digital transformation in the world, it is like a secret magic wand that is mostly known by expert software developers in Turkey. Although "digital transformation" is a trending topic that is frequently talked about in the business world, RPA, one of the most important tools, is stuck in the toolbox of technical experts.
What is Digital Transformation?
In general, digital transformation begins with the use of digital tools while performing business processes. The first of these is generally the use of social media in marketing and promotional activities. With the use of digital tools, it paves the way for change and development in the way of doing business. Services that could not be provided before due to time and cost constraints begin to satisfy both loyal and potential customers. Great strides are made in preventing the problems in the production and transportation stages and in making the reporting more healthy and regularly.
Another beautiful aspect of digital transformation is that it takes shape according to your company and your staff. It was possible to find digital solutions suitable for every basis, skill level and business goals.
What is Robotic Process Automation?
Robotic process automation, which has become one of the most important tools of digital transformation, is one of the best examples of digital technologies that take shape according to your processes. We call robotic process automation the automatic execution of all kinds of processes that are repeated and progressing within the framework of a certain rule, by virtual robots, which we call "bots". You can find more detailed information about this tool, which is called RPA in short, on this page.
The uses of the RPA tool are unlimited. Anything that repeats itself and follows a rule can be done by robots. This makes RPA a flexible and powerful tool independent of industry and department. What can be done with RPA is limited by your imagination, and it also accelerates and strengthens your processes.
As if that weren't enough, you can get results that you can't imagine in an ordinary process with artificial intelligence and machine learning technologies that can be integrated with RPA.
The Relationship Between Robotic Process Automation and Digital Transformation
It is difficult to calculate exactly what robotic process automation will bring to your company. This can usually vary depending on whether your process has been determined, the way your company does business, the department you apply to, your industry, and many other factors. However, it is not difficult to predict that when applied in a healthy way, it will open a new era in your company.
When RPA is started to be applied, you immediately start to see positive results. For this reason, it is natural to perceive it as a tool that gives short-term results at first glance. But we would like to point out that you will understand the real difference when the benefits begin to be seen cumulatively. The more you automate your processes with robots, the more you will realize that RPA is the catalyst for many steps in your digital transformation plans.