In RPA, software robots perform repetitive tasks in a short period, while artificial intelligence makes RPA intelligent. When artificial intelligence is combined with RPA, the robot can make decisions and predictions. Machine Learning, the most crucial part of artificial intelligence, is essential for automation. The robot can learn on its own and then make decisions without the need for human intervention. Summarily, the purpose of artificial intelligence is to give the robot the ability to think and to make it learn.
RPA runs on structured data. Unstructured data can be reliably read and converted into structuralized data using artificial intelligence technologies. NLP (Natural Language Processing) enables machines to read and make sense of human language. Through its machine learning and deep learning model, NLP not only understands human language but also allows the speaker to understand it along with emotion fully.
In complex processes, artificial intelligence provides excellent convenience in RPA. Thanks to its decision-making ability, it can parse mixed forms or documents. In addition, artificial intelligence robots are used for property value, inventory forecasting, etc. A telecom company estimates the number of customers who are expected to cancel their subscriptions. This forecast can change the path to be followed against its customers and enables measures to be taken against possible losses. The sooner a business adopts these technologies, the better.
In RPA, a web page or an application interface is recorded, and since it is not possible to retrieve data from the graphical interface, Computer Vision technology is needed at this stage. Computer vision is artificial intelligence technology that allows every element on the computer screen to be seen. When a computer visits a document and says, "this is a bill, " it is necessary to train." This training is done with machine learning, allowing the system to correlate many similar data.
OCR (Optical Character Recognition technology is also one of the most used artificial intelligence technologies in RPA. It can extract data from an image or documents. It converts scanned text into machine-encoded text. In addition, OCR detects computer characters, while ICR (Intelligent Character Recognition) has handwriting detection capabilities and continues to improve daily. Its advanced image processing capabilities and OCR technology (Text in Wild). VooDoo RPA can pull data even from noisy or hard-to-read images.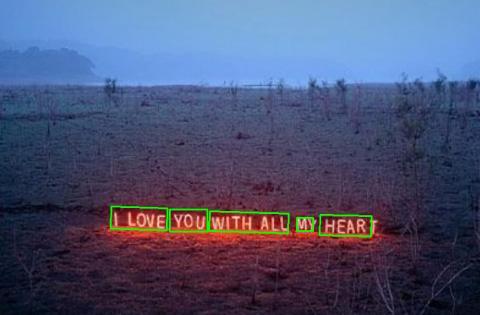 In addition to RPA technology, there is no business process in your workplace; integrated automation with artificial intelligence technology is almost impossible. As a result, your employees' productivity will increase, while your work will begin to grow.
As mentioned above, intelligent RPA consists of artificial intelligence and machine learning. Hyperautomation is used to help organizations identify, review, and then automate many jobs and processes. Its goal is that artificial intelligence and RPA can work without human intervention. That means automating everything in an organization that can be automated. Hyperautomation explores business processes and can create bots for those processes. In this context, intelligent automation is part of hyperautomation.
According to Gartner, hyperautomation is among the top 10 technology trends, which is why it is necessary today.
What Are the Benefits of Intelligent Robotic Process Automation?
Productivity and efficiency increase

Efficiency is an essential element for every business. When we look at the e-commerce and retail sector, employees' productivity increases when processes such as communication with customers, stock control, supplier list, and order processing are automated. Processes move faster, and operations become productive.

Increased accuracy

Working with big data is possible in smart RPAs. While human error also increases in processes where big data is available, the error rate in IRPA is almost non-existent. Intelligent automation learns as it works, identifies specific patterns, and corrects errors.

Speed increases

An RPA robot can operate 24/7. It can complete a task that takes a person's hours in minutes. This increases productivity by alleviating the working workforce.

Customer satisfaction increases

Reduced error rate, increased accuracy, reduced employee time for more efficient work, and fast response times increase customer satisfaction.

Process transparency increases

How a process works from start to finish is transparent as there will be no personal influence or factor affecting the processes. This transparency can be essential for large institutions and organizations.

Advanced predictive ability

Artificial intelligence becomes capable of making decisions with the data it has been trained with machine learning. It uses large amounts of data to mimic human behavior, mimicking emotional responses. As a result, a chatbot can answer customer questions 24/7 without human intervention. The robot can also understand human emotions and provide customer satisfaction by understanding whether the user is happy or angry.
How Intelligent RPA Works?
Robotic Process Automation works on structuralized data. Structuralized data is code that search engines can read in a specific format. Not every data can be in a structured layout, so you must process this data. AI processes this data using technologies, making it understandable for RPA. In this context, technologies such as OCR (Optical Character Reading), NLP (Natural Language Processing), Computer Vision (CV), and process mining are used.
Machine Learning allows the robot to adapt by learning big data. It collects and analyzes computer data, resulting in a robot capable of making decisions. The more data, the higher the accuracy rate. An example is Google Maps, which collects many data points every day and provides the fastest route when a user wants to find the location of a place.
Deep learning is a machine learning method. It allows artificial training intelligence to predict outputs based on the data set. An artificial neural network like humans is used.
Natural Language Processing enables machines to interpret human language. Siri and Alexa are the best examples of this.
As a result, while RPA only provides automation of repetitive tasks, what you can do with artificial intelligence is limitless. In a process designed with VooDoo RPA, it is possible to type the mood of a customer's e-mail on different lines in excel. A robot trained with big data can then classify a customer review positively or negatively and type it into an excel file.
Impact and Use of Intelligent RPA on Industries
There are numerous automation needs in the fields of healthcare, banking and finance, insurance, e-commerce and retail, and human resources. To automate more complex tasks, it is necessary to integrate IRPA with artificial intelligence technologies.
There are many tasks in the healthcare industry that need to be structured, complex, short, and error-free. IRPA is required in many hospital areas, from Human Resources (HR) department to supply chain management and administration jobs.
Natural language processing retrieves data from various sources using speech and image recognition and can be saved in a database for later use.
The appointment scheduling system requires many data, from a patient's credentials to insurance numbers. With intelligent RPA, the process of collecting data from the patient can be automated and made error-free in seconds. Then, considering the patient's health status, intelligent automation can estimate the time of the appointment period. According to the estimate, it writes an appointment at an interval convenient in the doctor's calendar. The created appointment information can be forwarded to the patient and the doctor by e-mail. This whole process can take place within minutes.
Inventory management is a job that needs to be constantly checked to provide a good service. Stock status should be monitored regularly, and counting should be done. Smart RPA can integrate with vendors to track stock levels and place orders when necessary.
Thanks to Machine Learning, a robot with advanced decision-making ability can make a specific classification by analyzing various reports, patient histories, and other factors. This makes it easier for the doctor to make diagnosis decisions.
The banking and financial sector was one of the first to adapt to RPA. Due to data consistency, the rapid progress of transactions, and security, customer and employee satisfaction is ensured with Intelligent RPA.
In banking, processes such as account opening-closing, loan application, and card activation, which take time but are urgent for the customer, can be solved quickly with high security and speed.
KYC (Know Your Customer) includes the controls that need to be done for each customer. According to a study, banks spend $284 million annually on the KYC process. Banks have started to use RPA to reduce this cost and speed up the process.
Keeping customer data up to date is one of the essential elements for a bank. Keeping up-to-date data constantly with a workforce does not create an efficient process. Intelligent RPA can continuously provide up-to-date data.
Investment companies must follow possible market developments, but most companies make predictions through Excel spreadsheets. These forecasts include stock ratios, financial demands, long- and short-term revenue forecasts, etc. Manual estimates are often inaccurate, which significantly reduces productivity. Artificial intelligence technology can objectively predict future developments by taking advantage of past data.
Cyber fraud is an essential issue in the financial industry. Due to rapid technological developments, attacks are increasing day by day. Platforms such as ERP (Enterprise Resource Planning) are vulnerable to various software attacks. By protecting customer data, artificial intelligence also eliminates the damages that the security vulnerability may cause.
E-commerce is one of the sectors developing rapidly today and needs to keep up with technology. Communication with the customer is essential, and the customer must always be satisfied. With smart RPA, customer complaints can be eliminated by communicating with the customer 24/7. Stock levels can always be checked. In addition, fast shipment and package tracking are processes that can be automated with RPA.
E-commerce platforms that sell millions of products should ensure that the customer finds the product they are interested in in the easiest way. The product should be categorized so that the customer can easily find it. An RPA robot integrated with artificial intelligence can organize products according to customized rules.
RPA can perform the entire shipping and order tracking process with high security and speed. Manual order and invoice entries are automated. Answers the questions about the order from the customer in a short time. All data can be easily transmitted to supply chain partners. Inefficiency can be identified with data analytics capability.
The return process can be a nuisance for every e-commerce and retail industry. By automating this whole process, the process can be facilitated. These steps include sending a confirmation message to the customer when the return is received, never leaving the customer unanswered in this process with the help of the chatbot, keeping the inventory up-to-date, and refund-invoice transactions can be easily performed.
In e-commerce companies with many products, keeping product information up-to-date and adding new product listings is repetitive and time-consuming. Intelligent RPA pulls information from various designated data points and can enter it into the right areas.
Jobs that are automated using RPA include hiring, developing, remuneration, and many more HR activities.
A resume scan is a time-consuming process. Research shows that it takes three days to manage a single hiring process. With RPA automating the process, resumes can be collected, scanned, verified, and even compared the information to the relevant job request. Intelligent RPA can create an analysis by comparing the demands and applications in the job posting. This improves the quality of the recruitment process.
The new hire has new user accounts, an e-mail address, and some IT (Information Technology) requirements. Smart RPA does all these account opening processes and sends the necessary documents to the employer and the employee.
The monthly burgundy process is a rule-based process that requires much data. Delay in inaccurate or incomplete data or payments reduces the quality of service. As a result, automating reduces process time and error to almost zero.
Surveys and inspection reports are essential processes and require effort. It is necessary to create dashboards and keep them up to date constantly. Thanks to intelligent RPA, it is possible to generate automatic reports.
In companies with many employees in the corporate dimension, it is essential to get a record of leave days and time worked. By regularly checking this information, the RPA robot can notify when it encounters a problem.
Some Process Examples in Intelligent RPA
One of the clients of an RPA company has installed an RPA robot to inspect physical mailboxes. The RPA robot combines with computer vision to send an e-mail to the relevant person when a package or letter falls into the mailbox. It is possible that this sample process can be applied anywhere.
For example, the claims process can be automated in the insurance industry. The RPA robot can extract the relevant data from the request and check the fraud status of the request. In addition, it detects damage from the vehicle's image with computer vision to predict the damage.
Equinix, an American company specializing in internet connectivity and data centers, uses RPA with the integration of computer vision to automate accounts payable transactions. OCR technology is used to extract data from a PDF-based file. This way, the company can perform secure data extraction, increasing efficiency.
Since a bank needs to verify each document, the bank monitors the secure file transfer system to check for errors and non-compliance. If he encounters a problem, he asks the customer to send a new file. This process will be faster and more reliable like this.
VooDoo RPA products can analyze the sentiment of the comments in the e-commerce sector. When the machine-learning-trained robot pulls the necessary words from the site, it can classify a comment as positive or negative. After classification, it can send the data saved in the Excel file to the authorized person as an e-mail.
Finding the desired product in seconds rather than browsing hundreds of pages is very easy in an RPA robot. It is possible to find the product with the best price-performance by scanning it from many different sites.
For e-commerce, products can be classified by classifying images with machine learning. With the intelligent RPA robot, pictures can be classified and named.
Intelligent Automation and VooDoo RPA
Intelligent automation is part of artificial intelligence, computer vision, natural language processing, machine learning, and robotic process automation. The combination of these technologies increases the capabilities of the RPA robot. VooDoo RPA has an unattended mode, which is autonomous and is programmed so that the robot starts on its own without human intervention. The robot is controlled by the Integrated Console (UC). The VooDoo RPA products are as follows:
VooDoo Studio- allows you to create processes with zero code.
VooDoo Robot- robots created processes work in participatory or unattended mode.
Integrated Console – your robot is provided with timing, managing, and supervising.
VooDoo Screen- You can remotely monitor the screen of the employee robot and stop and start it when necessary.
VooDoo Connect – data can be sent to the robot.
VooDoo Statistics – you can observe your processes and how many hours the robot runs.
Cron- the health of the robot environment can be examined.
Notification Center – E-mail notifications can be managed.
Text in Wild – A character can emerge from a photo taken from a phone camera with OCR technology.
ML: Machine Learning- You can integrate additional learning algorithms with VooDoo in the VooDoo Studio environment and compile them in the development environment.
ID Card Detection and Data Extraction – signature circular, subscription contracts and many other documents by easily distinguishing identities from the artificial intelligence tool that allows you to read the information from inside.
Automatic License Plate Recognition and Data Extraction- It can recognize many Turkish and foreign license plates. It can even detect scales that the human eye cannot perceive.
VooDoo RPA's Text in Wild continues to make VooDoo RPA capable with its advanced OCR technology. This product, which develops with the production of its technologies, has almost no process that cannot be automated.
In Robotic Process Automation, it is possible to solve even the most complex processes with artificial intelligence and hyperautomation. Artificial intelligence: OCR makes the RPA robot capable with the help of technologies such as machine learning, image processing, and NLP. In many companies such as healthcare, banking and finance, e-commerce and retailing, and human resources, giant jobs are solved in minutes. VooDoo RPA is on its way to becoming the most advanced intelligent automation in the industry, thanks to its self-developed OCR and image processing capabilities. Providing an RPA solution that everyone can easily use also provides a great advantage to the user in creating processes.
Andruszkiewicz, D. (2021, September 30). How to use RPA in e-commerce to gain a competitive advantage. Enterprise Process Automation. Retrieved July 20, 2022, from https://ggsitc.com/blog/how-to-use-rpa-in-e-commerce-to-gain-a-competitive-advantage
By: IBM Cloud Education. (n.d.). What is hyperautomation. IBM. Retrieved July 20, 2022, from https://www.ibm.com/cloud/learn/hyperautomation
Gavrilovskaya, N. V., Kuvaldin, V. P., Zlobina, I. S., Lomakin, D. E., & Suchkova, E. E. (2021). Developing a robot with computer vision for automating business processes of the Industrial Complex. Journal of Physics: Conference Series, 1889(2), 022024. https://doi.org/10.1088/1742-6596/1889/2/022024
How artificial intelligence makes RPA smarter?: RPA automation. Royal Cyber Blog. (2021, September 9). Retrieved July 20, 2022, from https://www.royalcyber.com/blog/business-operation/how-artificial-intelligence-makes-rpa-smarter/
How rpa & ai work together. Lean Consulting. (2020, June 22). Retrieved July 20, 2022, from https://leanconsulting.com/robotic-process-automation-rpa/how-rpa-ai-work-together/
How RPA and AI revolutionize the Banking & Finance Industry. Infopulse. (n.d.). Retrieved July 20, 2022, from https://www.infopulse.com/blog/how-rpa-and-ai-revolutionize-the-banking-finance-industry
Kaur, J. (2022, June 9). Robotic Process Automation (RPA) in Human Resources Management. XenonStack. Retrieved July 20, 2022, from https://www.xenonstack.com/blog/rpa-in-hrm
Reed, N. (2022, March 2). Is Rpa Ai? no – but they overlap. ThinkAutomation. Retrieved July 20, 2022, from https://www.thinkautomation.com/bots-and-ai/is-rpa-ai-no-but-they-overlap/
The role of Artificial Intelligence (AI) in Robotic Process Automation (RPA). Thinkpalm Technologies. (n.d.). Retrieved July 20, 2022, from https://thinkpalm.com/blogs/the-role-of-artificial-intelligence-ai-in-robotic-process-automation-rpa-and-the-multiple-business-benefits/
Sawers, P. (2019, June 22). Uipath: RPA and AI will be commoditized productivity tools within 5 years. VentureBeat. Retrieved July 20, 2022, from https://venturebeat.com/2019/06/22/uipath-rpa-and-ai-will-be-commoditized-productivity-tools-within-5-years/
Top 5 applications of RPA in Healthcare. Appinventiv. (2022, May 6). Retrieved July 20, 2022, from https://appinventiv.com/blog/rpa-in-healthcare/
What RPA is and how it fits into an intelligent automation strategy. Olive. (n.d.). Retrieved July 20, 2022, from https://oliveai.com/resources/blog/how-rpa-fits-into-a-healthcare-ai-strategy
Wilson, J. (2022, February 21). RPA VS Intelligent Automation. Camwood Limited. Retrieved July 20, 2022, from https://camwood.com/blog/robotic-process-automation-vs-intelligent-automation/