What is RPA and How Does It Contribute to Digital Transformation?
RPA, also known as Robotic Process Automation, is a technology that can be highly effective in accelerating business digital transformation. RPA can have a variety of different abilities, but the most used ones include Natural Language Processing (NLP), Optical Character Recognition (OCR), Intelligent Character Recognition (ICR), and Natural Language Generation (NLG). With these abilities, RPA can save businesses time and money, and make their operations more efficient.
Robotic Process Automation helps businesses automate high-volume, repetitive, and time-consuming manual tasks by using software that enables employees to work more efficiently. This allows businesses to focus more time and resources on their digital transformation process. You can find more detailed information about RPA here.
RPA's Contribution to the Digital Transformation Process: Efficiency and Flexibility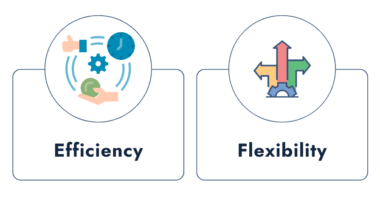 RPA can contribute to the digital transformation process in many ways. One of the most important contributions is its ability to provide efficiency and flexibility for businesses. RPA can automate business processes, increasing the speed and accuracy of operations. Thus, businesses can increase their efficiency by doing more work in less time. For example, a financial institution can use RPA to update customer account information and speed up this process without the need for manual work.
RPA can also make businesses more flexible. For example, businesses can use RPA to easily modify their processes. Hence, they can respond to market changes more quickly and easily.
Developing Capabilities through RPA: Data Collection and Real-time Evaluation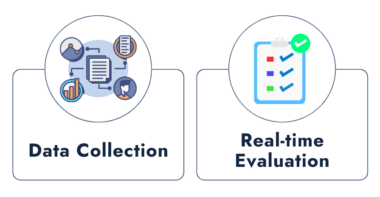 Data collection involves gathering data from various sources (such as customer surveys, shopping data, web traffic, etc.) and storing it in one place. Real-time evaluation involves analysing this data in real-time and helping the business make decisions. For example, a retail store that uses RPA can track customer shopping behaviour to collect more data and evaluate it in real-time to better understand customer preferences and increase sales. This makes the business more efficient and profitable.
These processes are very important for businesses because they enable businesses to work more efficiently and effectively. Robotic Process Automation provides advanced capabilities for data collection and real-time evaluation that can give businesses a significant boost in their digital transformations and make them more competitive in the market.
Improving Customer Service with RPA
Customer service is a critical part of the digital transformation process. In the digital age, where communication with customers has become faster and easier, the quality and efficiency of customer service becomes increasingly important. Therefore, businesses should aim to optimize and improve their customer service in the digital transformation process.
RPA can also be used in customer service. This technology allows businesses to automate customer requests and quickly and effectively meet customer needs. This can increase customer satisfaction and loyalty for the business.
For example, in a customer service department, tasks that can be automated with RPA may include processing customer requests, reporting, and solution generation. RPA can also automate tasks such as managing and updating the customer service department's database. This allows customer service staff to focus on more important and creative tasks and respond to customers more quickly and effectively.
Additionally, chatbots used in customer service can work more effectively and quickly with RPA. These chatbots will be more advanced, so they can provide accurate and up-to-date responses, which can increase customer trust. As a result, customers receive faster responses and be more satisfied.
In conclusion, RPA technology is a highly effective tool for accelerating business digital transformation. Thanks to Robotic Process Automation, businesses can automate their processes and improve their efficiency and flexibility. Moreover, RPA allows businesses to develop their capabilities for data collection and real-time evaluation, enabling them to make better decisions. Therefore, businesses to focus more time and resources on their digital transformation process.
Sobczak, Andrzej. "Robotic Process Automation as a Digital Transformation Tool for Increasing Organizational Resilience in Polish Enterprises." Sustainability, vol. 14, no. 3, 25 Jan. 2022, p. 1333, 10.3390/su14031333. Accessed 29 Jan. 2022.
Totalebi. "Accelerate Your Digital Transformation with Intelligent Automation." Total EBiz Solutions, 2 Aug. 2021, www.totalebizsolutions.com/accelerate-your-digital-transformation-with-intelligent-automation-and-rpa/. Accessed 12 Dec. 2022.
Monica, Andi Dela. "RPA to Accelerate Digital Transformation | Mitrais Blog." www.mitrais.com, 18 Aug. 2021, www.mitrais.com/news-updates/rpa-to-accelerate-digital-transformation/. Accessed 12 Dec. 2022.
Sezer, Ahmet. "IMM ACCELERATING the DIGITAL TRANSFORMATION through ROBOTIC PROCESS AUTOMATION SOLUTIONS." İsttelkom, 10 Feb. 2021, isttelkom.istanbul/en/imm-accelerating-the-digital-transformation-through-robotic-process-automation-solutions/. Accessed 12 Dec. 2022.